I'm always keen to find a new side hustle to make a bit of extra cash.  In reality, many disappoint.  I've filled out surveys, completed reviews and jumped through numerous hoops to earn a bit extra, online.  However, after completing the task and assessing what I've received for the time put it, I'm rarely satisfied. There is, however, one money-making side hustle that exceeded my expectations, it's called matched betting.  So let's discuss why you should try matched betting too.
Rather than making £10-£20 in a day as I typically was with other side hustles, I was able to regularly make £100 a day.  This level of earnings was achieved after I had started with a risk-free deposit of just £50.  For me, this was a game changer, it's called Matched Betting and it has the potential to earn you thousands of pounds of risk-free cash.
I have to admit, when I first read about matched betting, I was quite cynical.  I'm naturally suspicious of any claims of making easy money and especially from the betting industry.  Surely, people only lose money from betting, I thought.  The reality is, it's not gambling or a scam, it's perfectly legal and offers tax-free money.
After doing a bit more research, I came across the website Outplayed (formerly Profit Accumulator)  They promote and support matched betting and explain how it all works with lots of video tutorials.  They also supply the odds-matching software and the calculators you need to find the best sporting events to maximise your profits.  It really is the ultimate matched betting guide and package.
It may seem complicated at first but once you understand the principle and have done a couple of offers you should soon pick it up.  I'll explain the basic process…
There are currently over 80 online bookmakers in the UK and it's a very competitive industry.  Each one wants to tempt you to join them and then become a loyal customer.
Most bookmakers will offer some kind of incentive to open a new account with them, typically a free bet.  For example, a bookmaker may offer to match your initial deposit with a free bet, say up to £25.  To activate the free bet you will probably have to wager your deposit first.  So you deposit and wager your initial £25.  Once that bet has settled, you then have the £25 free bet to wager.
By using matched betting you're guaranteed to make a profit.  This is what you do…
You're going to find an event and then bet on all possible outcomes by placing two opposing bets.   To do this, you will 'back' and 'lay' a bet.  Back betting is the traditional form of betting.  Lay betting is when you bet against something happening.  All bookmakers offer back betting but for lay betting, you need to open an account with a betting exchange, such as Betfair or Smarkets.
In this case, we'll choose a football match as our example.  Let's say you 'back' Portugal to beat Croatia with the bookmaker.  You then 'lay' (using a betting exchange) Portugal, meaning you're betting Portugal won't beat Croatia.  So if Croatia wins or it's a draw, the lay bet wins.  By backing and laying on the same event, one bet will win and the other will lose, cancelling each other out.
In most cases, you will make a small loss when backing and laying, due to odds variations and betting exchange commission.  However, you have now released your free bet and can repeat the process to extract your profit.  In the above scenario, I would be aiming to make about £20 profit.
Bookmakers also offer incentives to try to keep your custom, such as free bets, odds boosts and other promotions that you can take advantage of, through matched betting.  Free bets are often time-limited, which is important to remember.  Always carefully read the T&Cs of any offer, first.
I started by signing up with Outplayed and taking advantage of their free trial.  They show you the steps to earn up to £45, so you have nothing to lose but a nice amount of cash to gain.  The free trial also gives you the chance to watch the video tutorials and read the testimonials and forums.
I found the forums an excellent knowledge base for help, information and useful matched betting tips.  Customer Support is good too if you need any assistance.
There is also a profit tracker so you can see how much you've made, this acts as a great incentive to earn more.
All this will help you to get a better understanding of the potential of matched betting.
Once the trial is over, you can continue on a monthly or yearly subscription.  This will give you access to all the offers, calculators, tools and support available.  In particular, the annual subscription offers great value, especially in the first year, when you have all those lovely new customer offers to work through.
Matched Betting is without a doubt my favourite and biggest earning side hustle and coinciding it with a major sporting occasion is a great time to start.   During events like the FIFA World Cup or Cheltenham Festival, you can expect to find additional bookmakers' free bets and bonus offers.  I've yet to discover a better risk-free way of making some decent cash.  I thoroughly recommend you give it a try.
Please click on the banner below for more information: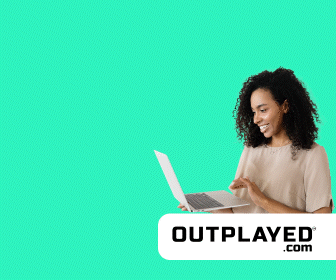 This post contains affiliate links.  For more information please click here